our founding story
Dr. Barbara Paldus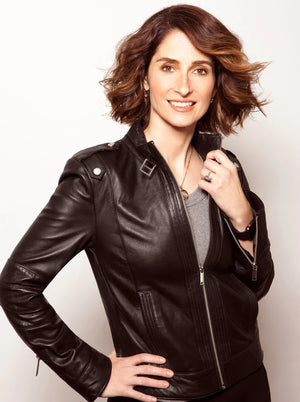 our founding story
Dr. Barbara Paldus
Canadian-born of Czech parents, raised in both Europe and Canada, fluent in five languages with a Ph.D. from Stanford University (U.S.), Dr. Barbara Paldus considers herself a global citizen. As a scientist, she believes in data and biotechnology. Barb holds over 40 US patents and is an investor and serial entrepreneur, having started companies like Picarro (greenhouse gas detection for climate change) and Finesse Solutions (biotechnology equipment for vaccines, cancer therapeutics and cell therapy).

Codex Beauty Labs was conceived with dermatologists and ethnobotanists to deliver affordable, high-efficacy skincare that supports the microbiome and delivers the healthiest of skin, without sacrificing sustainability. From formulation to packaging, the company created a line that puts the plant-power back in your hands—with the clinical results to back it up.
Our Code of Conduct
Proven Efficacy
Our claims are not just fluff, they're facts. We conduct clinical tests and publish the data to prove how our products perform. You'll see real results in your skin.
Uncompromising Sustainability
We minimize the environmental impact of every aspect of our operation.  We are focused on being carbon neutral, cleaning plastic in the ocean, and protecting biodiversity.
International Compliance
Every country has their own cosmetics laws. We comply with those regulations and register with governmental health authorities wherever we are sold.
Patented Formulations
Our plant-based biotech complexes are not only patented,  they're disruptive: hydration (BiaComplex™), skin barrier protection (AntuComplex™) and our food-grade preservation (PreservX™).  We innovate skincare breakthroughs.
Controlled Supply Chain
We know what's in every tube, literally. We control the complete supply chain — from sustainable wild harvesting through pharma-grade clean processes and our airless packaging — to achieve the highest quality possible.
ISO 22716 Certified Manufacturing
We apply current Good Manufacturing Practices (cGMP) to our production process to create consistent high quality and performance as well as prevent contamination.
Our Team
Barbara Paldus
CEO
View Bio
Barb is a scientist, entrepreneur and investor. Prior to launching Codex Beauty and Sekhmet Ventures, she spent two decades leading innovation in spectroscopy, telecommunications, and biotechnology. By 34, she had founded two Silicon Valley companies that, among many breakthroughs, paved the way for carbon cycle/natural gas pipeline monitoring, and accessible vaccine/cancer therapeutic manufacturing. Barb, earned her Ph.D. in electrical engineering at Stanford, has been awarded 40 U.S. patents and numerous prizes in science.
Sara Kaur
CFO
View Bio
Sara Kaur directs all aspects of the finances for the business, implementing strategies with a disciplined and risk-managed approach to growth and scale. Sara has spent more than two decades leading global finance operations within the technology and semiconductor industries at companies including Finesse Solutions, Google and Honeywell. Sara's work
experience includes general
management and stewardship of the business, compliancy with the Sarbanes-Oxley Act and setting up global enterprises. Sara holds a Masters in Finance from Birmingham City University, UK and is a CPA with the California Board of Accountancy.
Terry Petraia
Senior Vice President of operations
View Bio
Is an industry leader in the areas of quality, manufacturing, research and development and project management. She has been published in peer reviewed scientific publications and has many formulation patents to her credit, including those for stable emulsion and medicated acne cleansing pads. Most recently, she held the position of Vice President Technical Services and Quality at KDC-One Chemaid, where she helped develop processes, analysis, and system improvements.
Steve Trzaska
Vice President, Head of Patents and Business Development
View Bio
Steve is the former head of patents and business development for the U.S. subsidiary of L'Oréal. During his time at L'Oreal, Steve built the first fully functional U.S. patent department, handling all U.S.-originating patent filing, litigation and acquisition-related due diligence. Steve also played a leading role in establishing the group's first U.S. Open Innovation (later Business Development) organization by successfully negotiating numerous joint development and licensing agreements with many leading universities, including Stanford, McGill University, and UCSD. Steve holds a BA from Temple University and JD from Widener University School of Law.
Anat Lebow, MD, FAAD
Dermatology Advisor
View Bio
Dr. Lebow specializes in medical and cosmetic dermatology for women, men, and children of all ages.  She is a board certified dermatologist who graduated cum laude from Boston University School of Medicine, during which time she was elected to the prestigious Alpha Omega Alpha medical honor society.  She continued her training in internal medicine at the University of Chicago Hospitals before completing her dermatology residency at Montefiore Medical Center of Albert Einstein College of Medicine in New York.  She is now in private practice in New York City.
Her areas of expertise include inflammatory disorders such as psoriasis, atopic/eczematous dermatitis, sun damaged skin, skin cancers, and aging skin. She believes in prevention of photodamage, inflammatory environmental accelerators and keeping your skin healthy and rejuvenated. 
She presently advises and treats her patients and teaches the residents as a Clinical Assistant Professor at the Ronald O. Perelman Department of Dermatology at NYU Grossman School of Medicine.
Raja Sivamani, MD,AP
Dermatology Advisor
View Bio
Dr. Raja Sivamani is a board-certified dermatologist, bioengineer, and Ayurvedic
practitioner. He practices at his medical and surgical dermatology clinic at Pacific
Skin Institute and his integrative research, aesthetics, and wellness clinic at Zen
Dermatology. He serves as the Director of Clinical Research at Integrative
Skin Science and Research and in the Department of Dermatology at the
University of California, Davis as well as the Co-Director of the Microbiome
Research Initiative at the California State University, Sacramento. He merges
modern research and science with a personalized approach to each patient. His training in Ayurvedic medicine lets him take a more humanistic approach to patient care, science, and research. Dr. Sivamani has over 120 peer-reviewed publications and a textbook on cosmeceuticals. He leads many clinical studies that focus on the impacts of foods, nutrition, botanicals, cosmeceuticals, the
microbiome, and the gut-skin axis as well as studies on standard Western medications and devices. He serves as one of the lead editors for LearnSkin.com and a chair for the annual Integrative Dermatology Symposium. 
Jennifer Sawaya
Dermatology Advisor
View Bio
Dr.Jennifer Sawaya is a board-certified dermatologist and fellowship-trained cosmetic and laser dermatologic surgeon. She practices full time at the Center for Aesthetic and Laser Medicine in Scottsdale.
After attaining her undergraduate degree from Northwestern University, Dr. Sawaya obtained her medical degree from the University of Nevada where she was elected to the Alpha Omega Alpha Honor Society and graduated at the top of her class. Her postgraduate training included an internal medicine internship at Harvard Medical School, a dermatology residency at the University of Arizona, and a prestigious cosmetic dermatologic surgery fellowship at Harvard's Massachusetts. General Hospital and the Wellman Center for Photomedicine. 

With her advanced training in cosmetic and laser dermatology, Dr. Sawaya specializes in cosmetic injectables and energy-based devices. In addition, she has a particular interest in surgical procedures including excisions and sclerotherapy. When it comes to skincare and beauty, she believes an integrative, holistic approach achieves the best results. She finds the ability to give patients increased confidence in themselves through combining scientific knowledge with artistic procedural skills the most rewarding part of her job.
Dr. Sawaya is an active member of multiple medical societies, has co-authored numerous scientific publications, and frequently lectures at national conferences.
Dr. Tara Rao
Dermatology Advisor
View Bio
Dr. Tara Rao is a board certified dermatologist in New York City. She specializes in medical and procedural dermatology for adults and children of all skin types. Following her undergraduate studies at MIT, she attended NYU School of Medicine.  During her time there, she was awarded the prestigious NIH Clinical Research Training fellowship to study rare genetic diseases and cutaneous oncology.  She subsequently completed her dermatology residency at the renowned UT Southwestern Medical School in Dallas.

Dr. Rao's areas of expertise include diagnosing and managing skin cancer, including the use of dermoscopy and performing surgical excisions. She also has a special interest in treating pigmentary disorders of the skin such as vitiligo and melasma. She is an advocate of cultivating overall health to achieve your best skin. 

Dr. Rao contributes her expertise to educate audiences in a variety of media channels.  Dr. Rao is an active member of the Skin of Color Society and presently serves as a clinical Instructor in the department of Dermatology at Mount Sinai School of Medicine.
Peter Lio, MD
Dermatology Advisor
View Bio
Peter Lio, MD is a Clinical Assistant Professor of
Dermatology & Pediatrics at Northwestern University. He received his
medical degree from Harvard Medical School and his Dermatology training at
Harvard.
While at Harvard, he received formal training in acupuncture.
Dr. Lio is the founding director of the Chicago Integrative Eczema Center and a
founding faculty member of the Integrative Dermatology Certificate Program with
over 200 publications and 3 textbooks.
Dr.Apple Bodemer
Dermatology Advisor
View Bio
Dr.
Apple Bodemer is an Associate Professor of Dermatology at the University of
Wisconsin.  After finishing her residency training in dermatology at the
University of Wisconsin, she completed a fellowship in integrative medicine
through the University of Arizona Center for Integrative Medicine.  She is
triple board certified in Dermatology, Integrative Medicine and Lifestyle
Medicine and is an active member of the American Board of Integrative
Medicine. She has created Integrative Dermatology curriculum for the
University of  Arizona Integrative Medicine Fellowship Program and the
Whole Health Initiative for the National Veterans Association. She also serves
as founding faculty for the Integrative Dermatology Certificate
Program.  
Clyde Williams
Business Advisor
View Bio
Clyde Williams is a principal at CEMK, Inc, working on public and strategic affairs for various clients. Clyde served as National Political Director of the Democratic National Committee for President Barak Obama. He worked as Domestic Policy Advisor to President Bill Clinton, coordinating his post-presidential activities, designing and implementing national programs focused on economic development and education. He served as Vice President for State and Local Government Affairs at the Center for American Progress. In 2007, he joined with business partners to acquire Dicon Technologies from Berkshire Hathaway. He and his partners successfully relocated Dicon's operations to the U.S. from China, bringing manufacturing jobs back to the U.S. During the Clinton Administration, he served as Deputy Chief at Staff of the U.S. Department of Agriculture (USDA) – an agency that had an $18 billion budget and more than 100,000 employees. Earlier in his career, he worked for Washington DC Council Chairman John Wilson and Councilmember Bill Lightfoot.

He is a board member of City Health Works Cares, a privately owned, community based healthcare provider; and the New York Stem Cell Foundation, which is one of the most preeminent institutions for stem cell research in America. He is on the advisory board of Markup Emergency Remote Voting System (ERVS), a voting app that made history by successfully powering the first-ever remote votes in the history of the U.S. Congress. He is a past board member of the MAC AIDS Fund (Estee Lauder), STRIVE International, Dicon Technologies, and the then publicly traded company The Princeton Review.

Clyde earned a Bachelor's Degree in Political Science from Howard University.
Asanka Pathiraja
Business Advisor
View Bio
An honors graduate of the London School of Economics, Asanka spent five plus years as a Wall Street Corporate Attorney at a major NYC AMLaw 50 firm before transitioning to focus on investing in emerging growth companies. He was an early seed investor and advisor to Builder.AI – the winner of the prestigious Europas 2020 "Hottest Artificial Intelligence Company" Virtualitics AI Analytics – an offshoot of CalTech and NASA research, and the prestigious Richard Taittinger (Taittinger Champagne) Gallery in New York's Lower East Side. Further, alongside Sir Richard Branson, Asanka serves as strategy and operations advisor for Virgin's New Now Leadership Forum. He was named 40 under 40 by his alma mater, Emory University. Asanka is heavily involved with several Philanthropic causes, namely Prince William's Wildlife Conservation Charity, Tusk.
Konstantina Katcheves
Business Advisor
View Bio
Konstantina Katcheves is vice president and deputy general counsel at Agilent Technologies, Inc, where she leads the global intellectual property and licensing team. Katcheves also serves as executive general counsel for the company's Agilent Crosslabs Group, focused on laboratory management. Previously, Konstantina was vice president of intellectual property and technology alliances at the Lonza Group, and, at various points in her career, has led strategy, M&A and joint ventures as a key member of corporate development teams. Konstantina received a BS from the University of California at San Diego, MS from John Hopkins University and JD from the University of Oklahoma.
Anna-Maria Keaveney
Scientific Advisor
View Bio
Anna-Maria Keaveney is a medical herbalist practicing at Dunboyne Herbs Clinic in Ireland and a lecturer in the department of biological sciences at Cork Institute of Technology. Since 2000, Keaveney has been a key member of the Irish Institute of Medical Herbalists (IIMH), serving at various times as chair and president, among other roles. She is also on the herbal medicines subcommittee of the Health Products Regulatory Authority in Ireland. Keaveney received her BSc. in Natural Sciences from Trinity College in Dublin, BSc. in herbal medicine from Middlesex University in London and MSc. in Primary Health Care from the Royal College of Surgeons in Ireland.
Rosari Kingston
Scientific Advisor
View Bio
Rosari Kingston is a medical herbalist based in West Cork, Ireland. In addition to running her own private practice, Kingston serves as the director of the Irish College of Traditional and Integrative Medicine and is an adjunct lecturer at the University College Cork. Known for combining Irish herbal physician tradition with modern medical knowledge and the latest research, Kingston is a member of the Irish Institute of Medical Herbalists, a professional body committed to the highest standard of training for herbalists, and was part of the founding group that developed the BSc in herbal science for the Cork Institute of Technology (CIT). She received a BA and PhD from University College Cork and an MSc from the University of Wales.
Dr. Jessica Maloh, N.D.
Dermatology Advisor
View Bio
Dr. Maloh is a Naturopathic Doctor. Her passion
for integrative medicine and research led her to a postdoctoral position in
clinical research at UC Davis Department of Dermatology and now, to lead
clinical trials as an investigator at Integrative Skin Science and Research.
Her research interests and clinical practice
focus on the role of nutrition, the microbiome, mindfulness, and quality of
life in various dermatological conditions.
Marc Cornell
Scientific Advisor
View Bio
Marc Cornell is an expert in natural and organic product formulation development and the former vice president of Innovation at Englewood Lab. During his thirty-year career he has worked in research and development roles for Merck, L'Oréal USA and Neostrata among other leading beauty companies. For the last twenty years he has worked primarily on cosmeceuticals and developed numerous transformational textures for the sensorial skincare category. Cornell received a BS from Elizabethtown College.